Plethos Productions' 2018 New Year's Eve Event was a winner for Alan Coyne's KEANE & DOYLE ARE SPIES.
Alan Coyne and Adrian Deane reprised their Doyle and Keane alter egos for the evening, and hopped away with the gold crown and prizes for the audience-chosen best comedy scene of the night.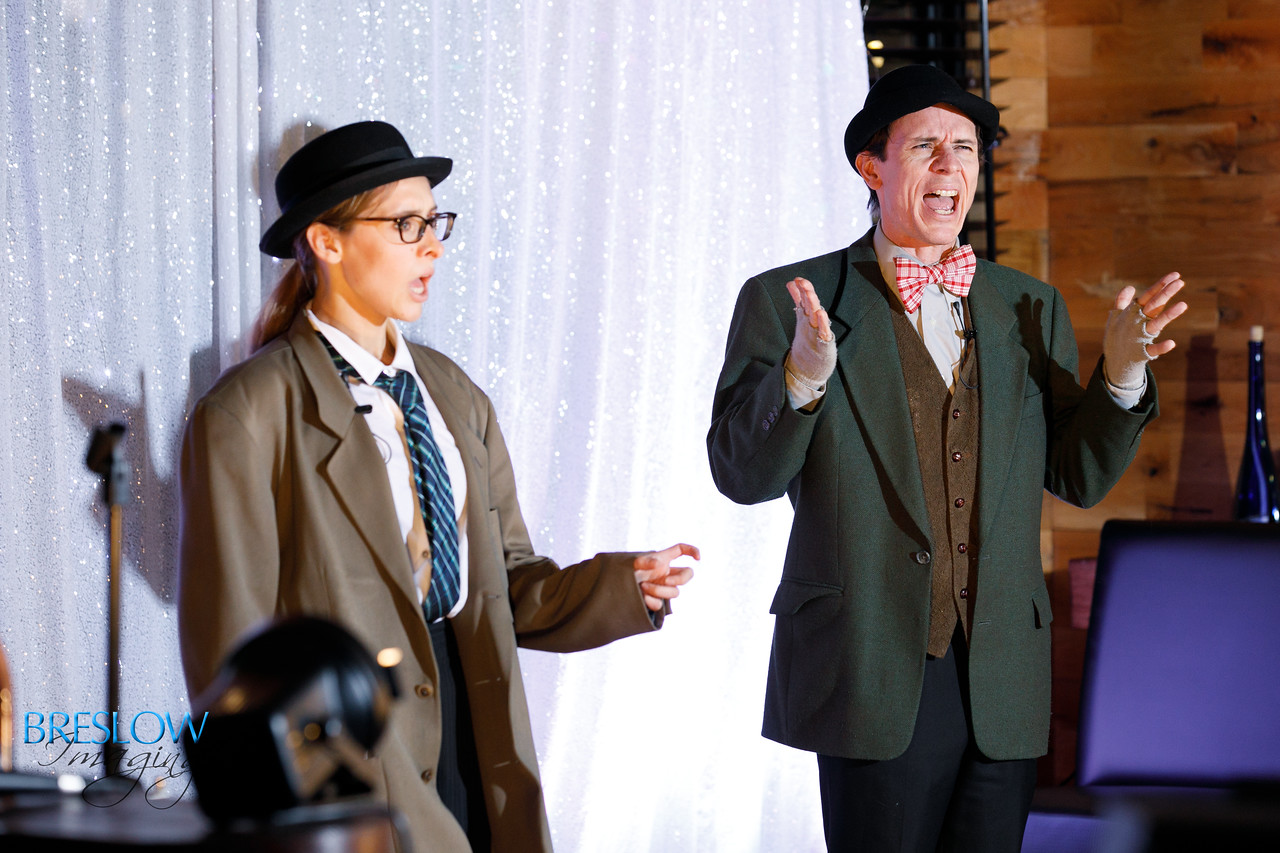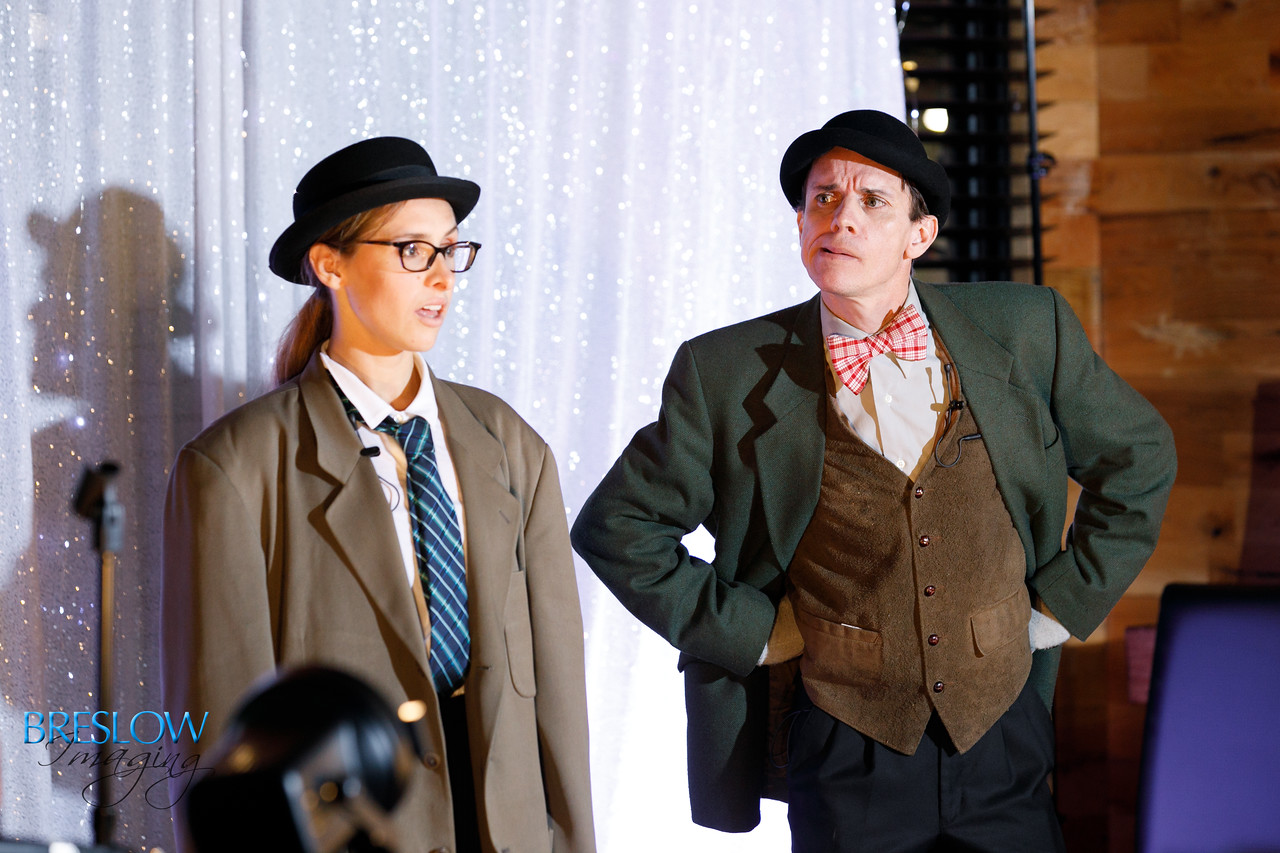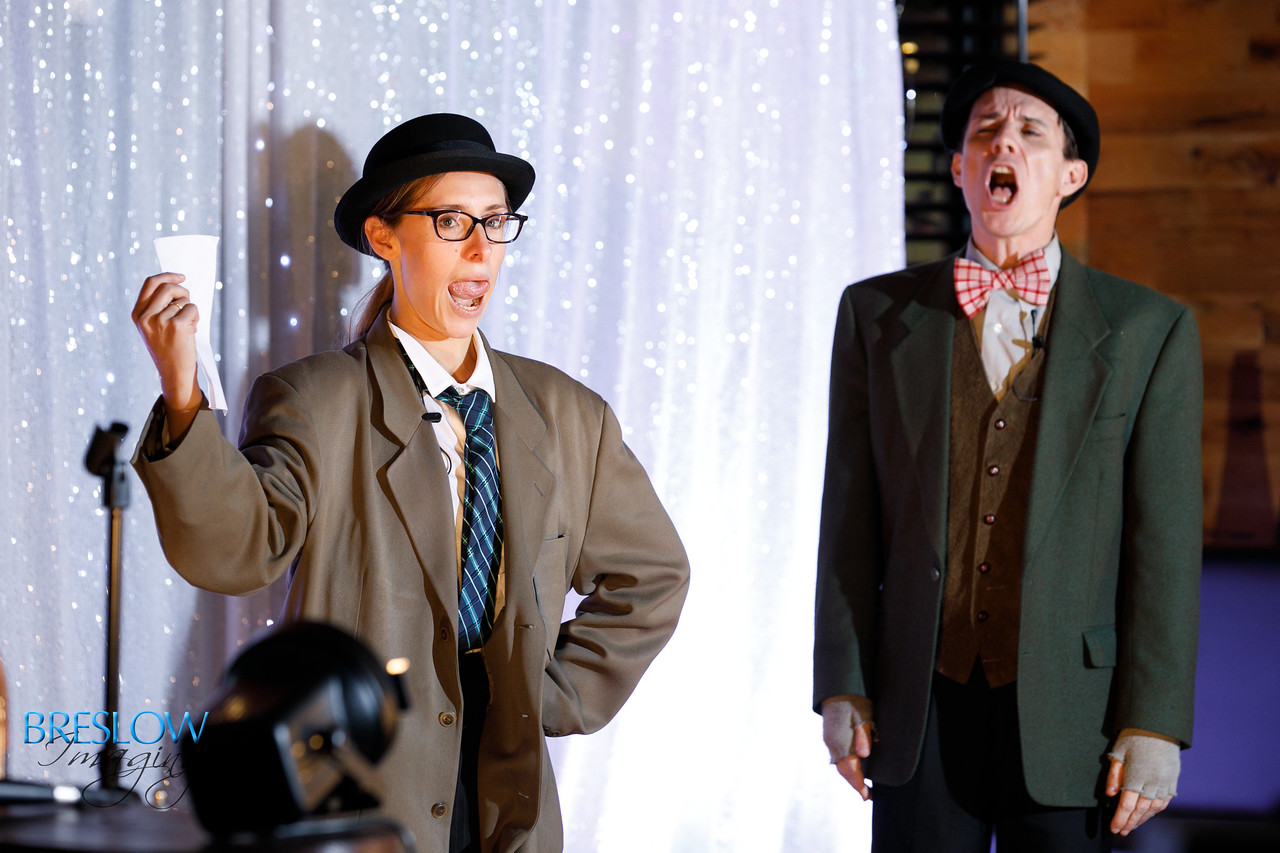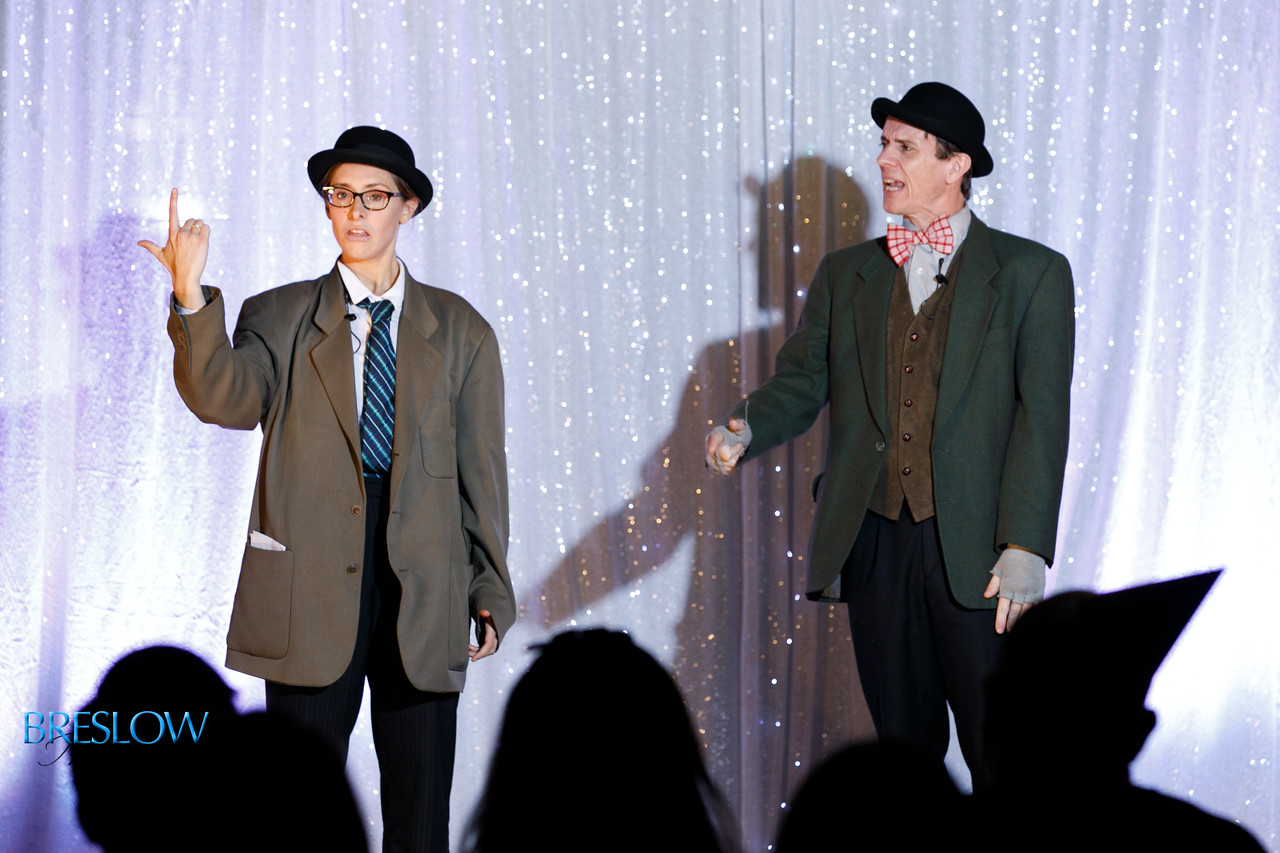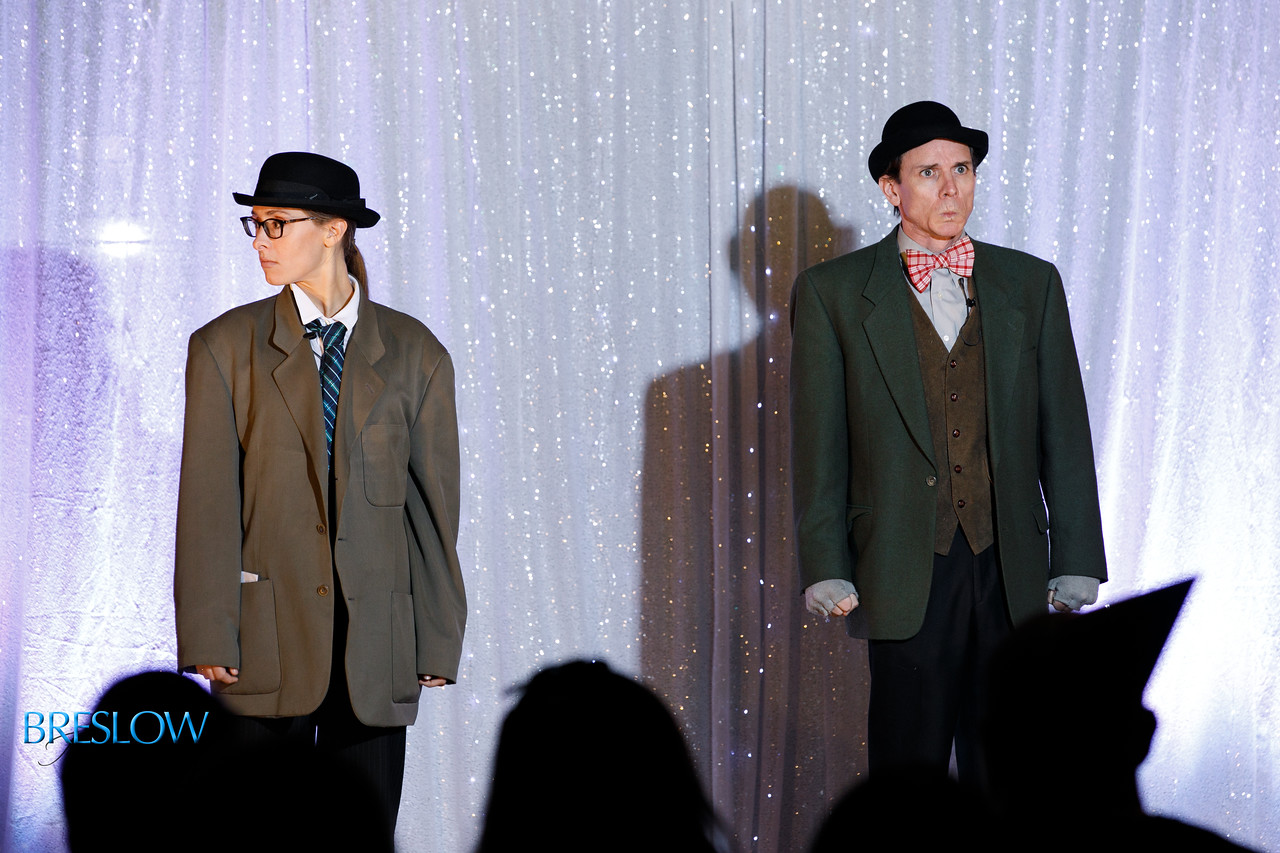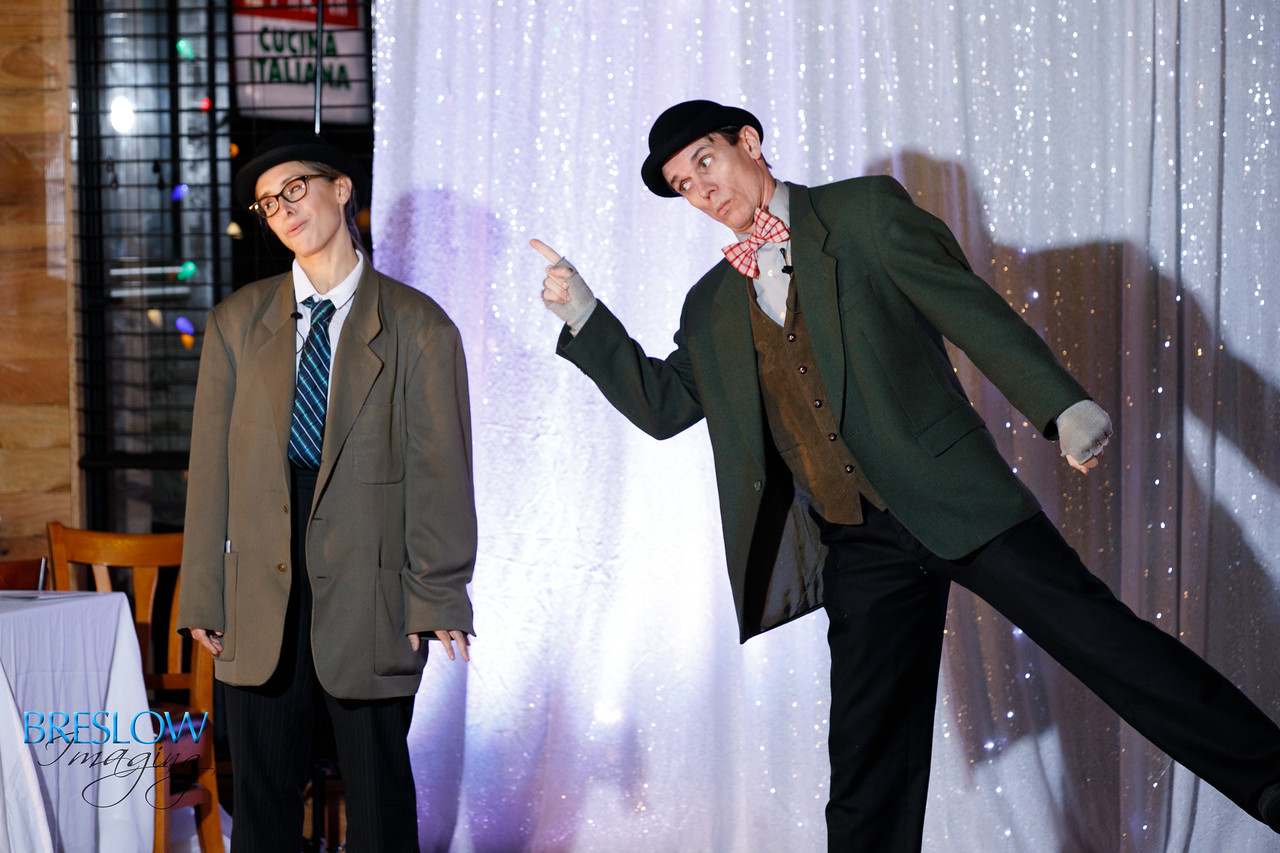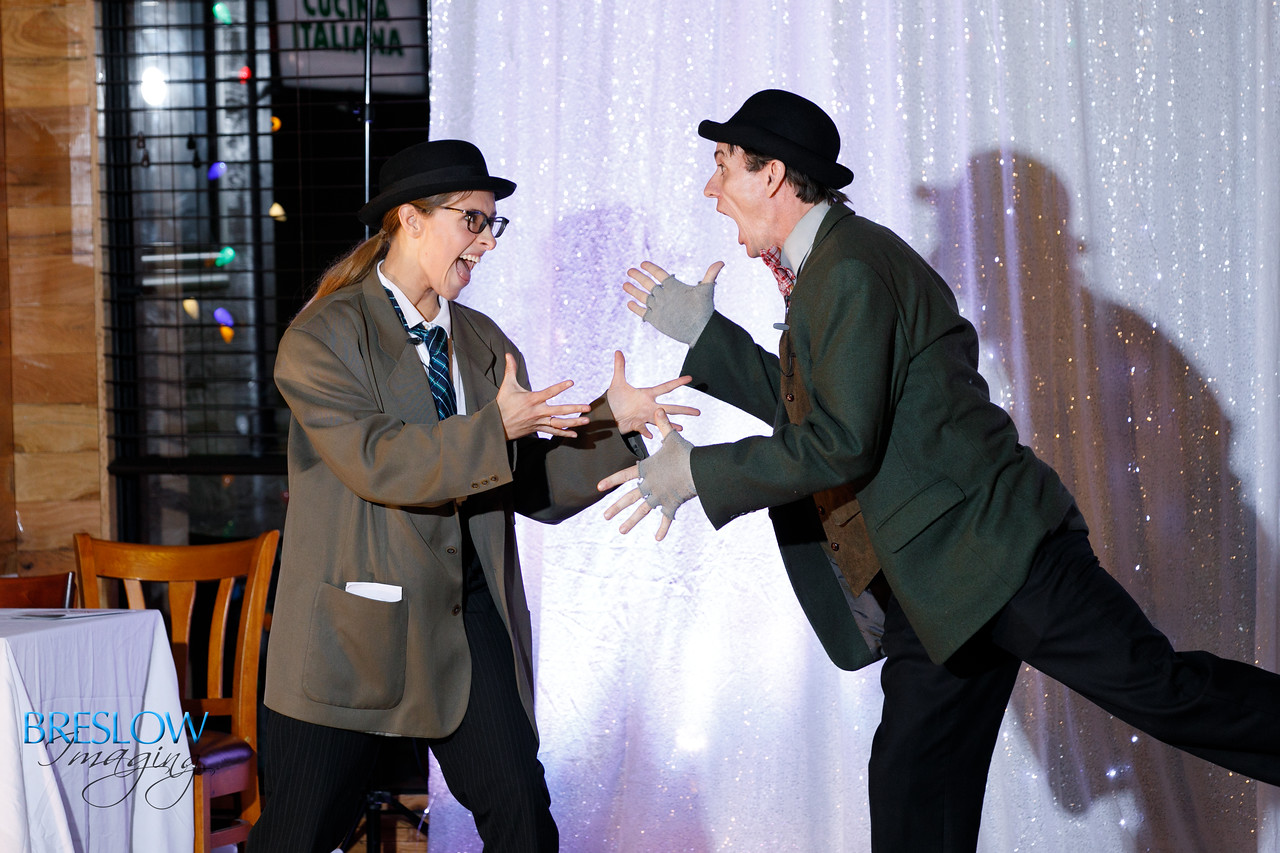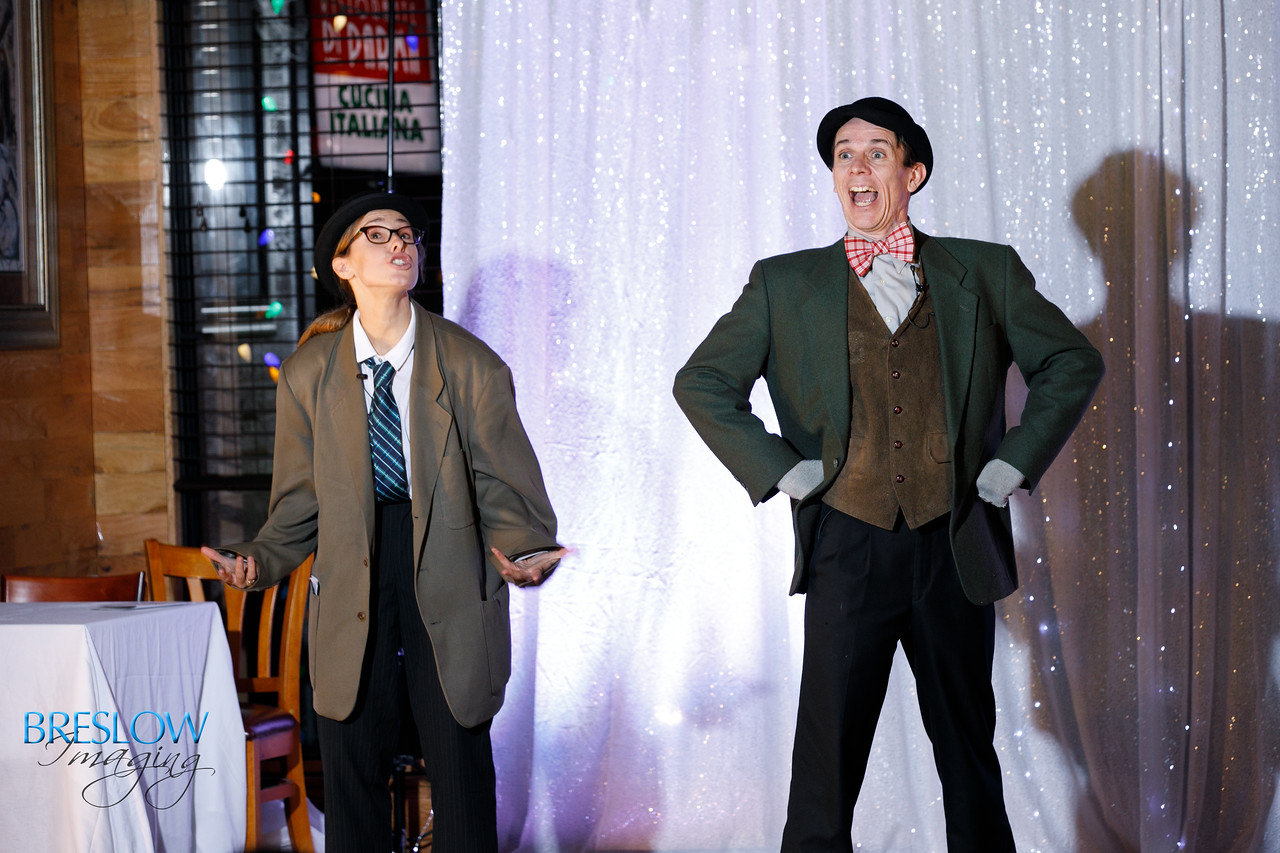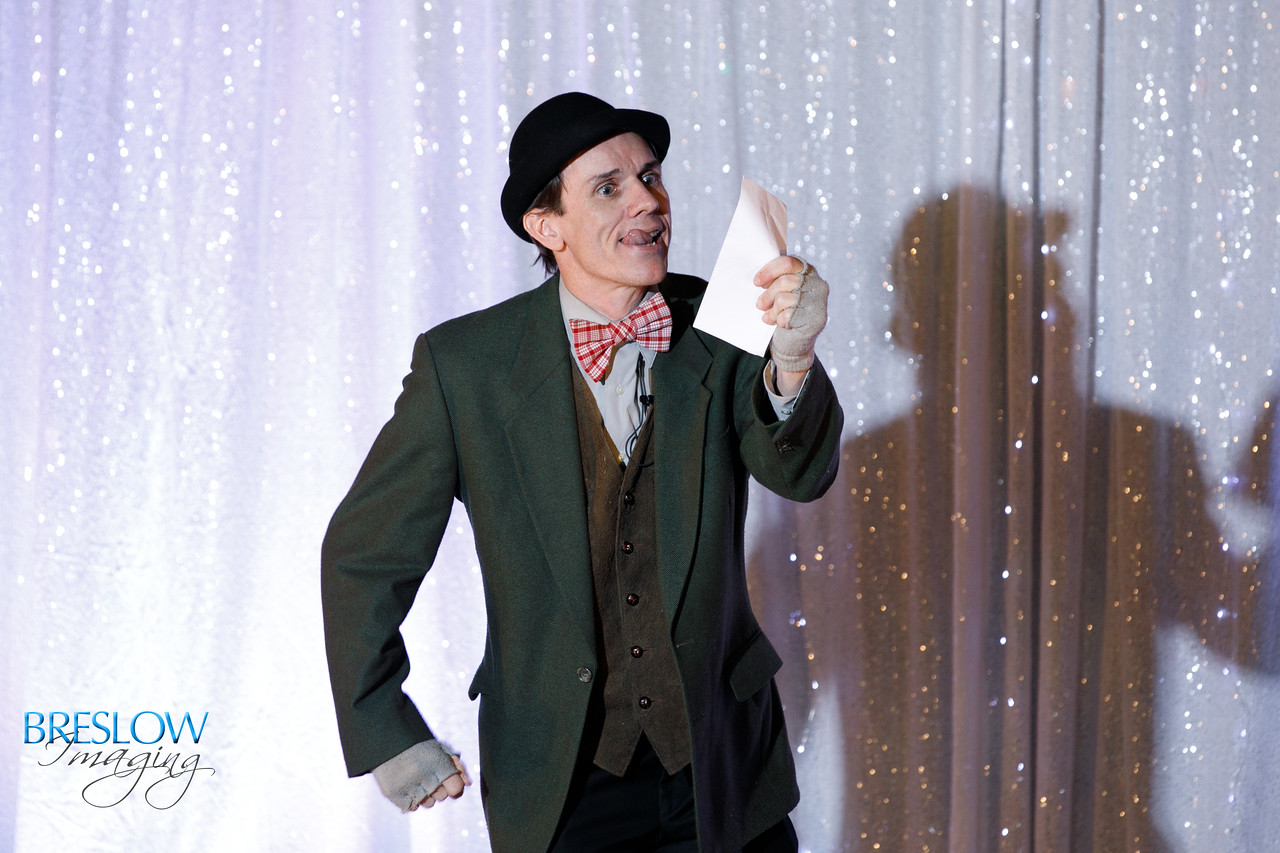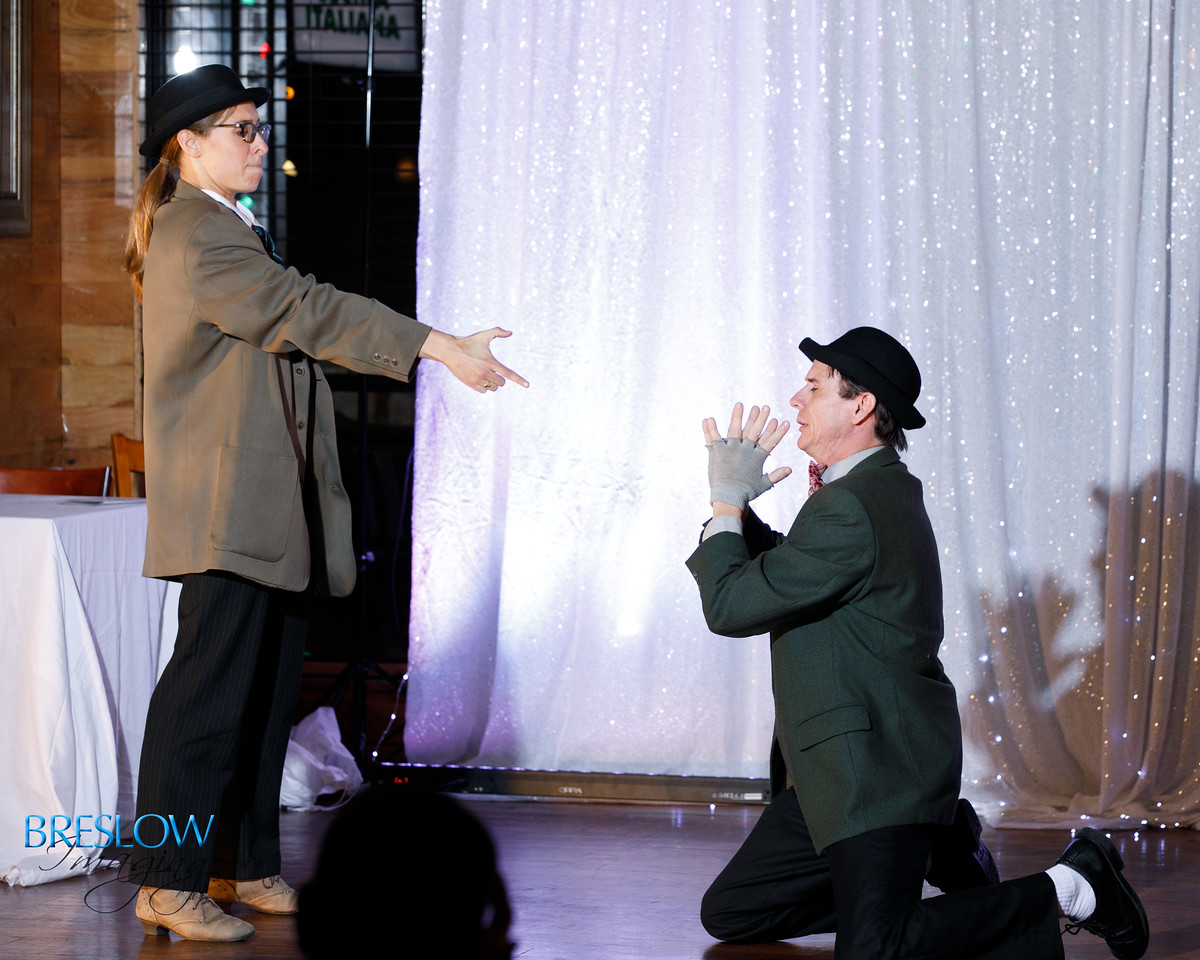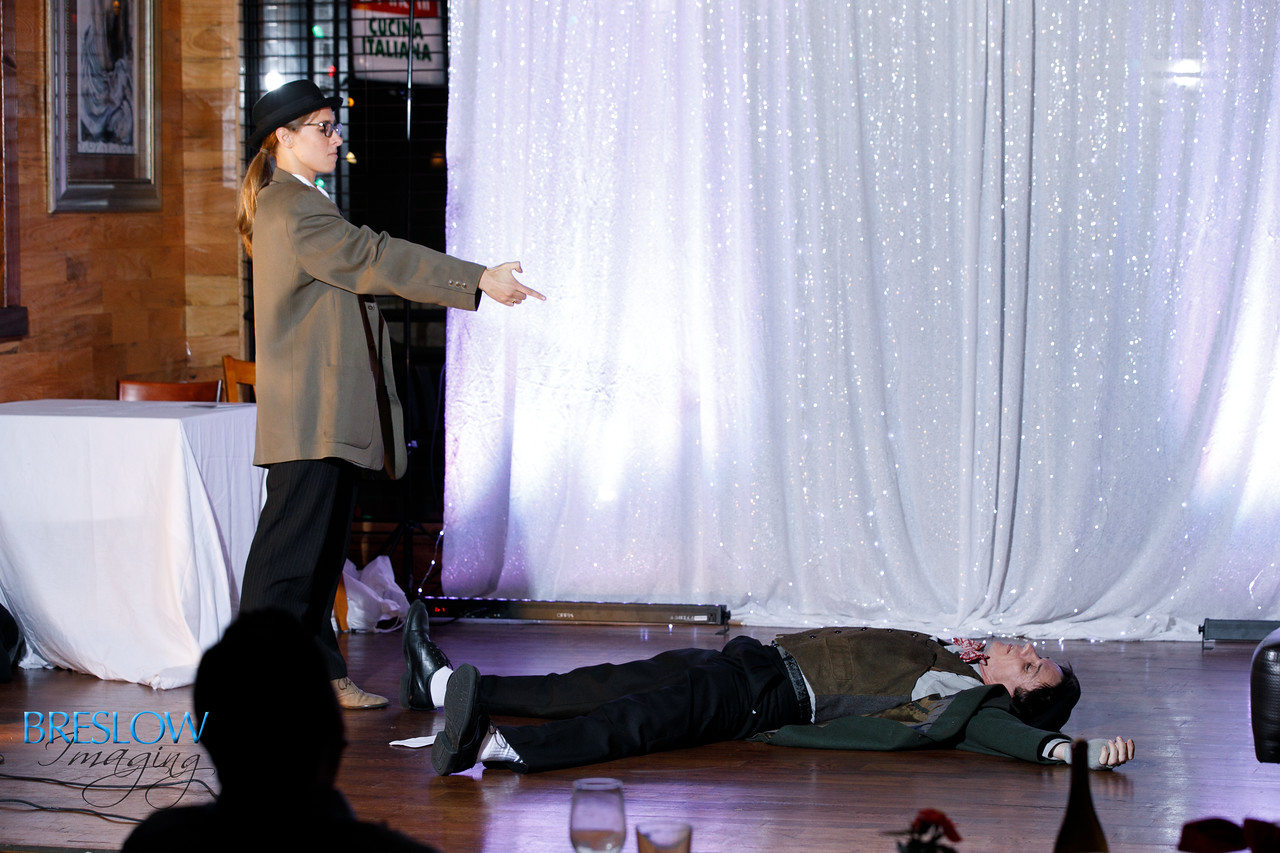 Then they danced into the new year, deep in character….
All images courtesy of Cathy Breslow @breslowimaging.
Winners Pictured Below!